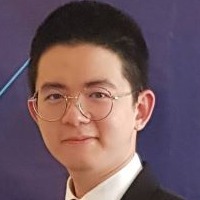 Kawin Wongthamarin
Participant
Nowadays, our society is gradually becoming an aging society. The problem of falling among the elderly is the second leading cause of death from unintentional injuries, especially among empty-nesters and elderly living alone. However, as technology improves, developers have tried to create solutions to this problem, producing cameras and AI systems that detect falls and send alerts to caregivers.
As far as I know, some hospitals, nursing homes, and personal users are starting to adopt these technologies. I think barriers to getting this technology into the health system are as follows.
– It is a new technology that is not well known yet.
– The accuracy is not very high, sometimes there are false alarms.
– Users need to have some level of technical knowledge to be able to understand and use the system.
– The problem of infringement of privacy rights
– It is a technology that is still expensive and has a high installation cost.
– Concerned about the security of the data because if outsiders access the stored images, the user may be compromised.