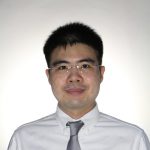 PREUT ASSAWAWORRARIT
Participant
I agree with all four steps of the recommendation to fight corruption. The details in each step should be modified to meet specific contexts in different organizations. The following are my opinion on such recommendations.
First, we must ensure that we have key stakeholders in the health system before discussing measurement to fight against corruption. A hospital director, policy makers, department heads, and healthcare professionals should be included in a team. A team that lacks key persons from some fields will face difficulty managing corruption in such fields. On the other hand, too many members in the team can lead to diversity of policy direction. During the team meeting, the number of problems addressed is underreported. Some specific problems in some department cannot be recognized by outsiders, so these will not be pointed out.
In the second step, problems must be prioritized with regard to the impact on the health system and the feasibility of eradicating corruption. The problem in the first priority will be discussed in detail to take further action. People who take advantage of corruption, underlying causes, and feasible management should be discussed in details for each problem.
The third step is to establish the solution to combat corruption. The proper solution should be fine-tuned in each problem. Some members, for example, anticorruption specialists, economists, social welfare, should be invited to guide and suggest the best solution.
In the last step, there is little literature on corruption in healthcare published in the main databases, for example, PubMed and Scopus. In addition, there is no evidence-based practice or guideline to prevent corruption. The term 'corruption' is often described in other words. Additionally, there is publication bias on this topic.
In my opinion besides the abovementioned steps, we have to create the anti-corruptive culture in our organization. Basic knowledge about starting minor corruption should be given to everyone in the organization. Good culture can prevent minor corruption. However, there must be rules or regulations to prevent major corruption, for example, minimum number and specific requirement of committee for making inspection.