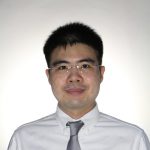 PREUT ASSAWAWORRARIT
Participant
I would like to introduce you to an example of innovation that can improve the health system. The clinical decision support system (CDSS) is one of the powerful innovations that leads to changes in healthcare delivery. The CDSS is a tool to enhance medical decision with clinical knowledge, patient information, and research. The CDSS can be developed from both conventional software, which we input codes and algorithm in the computer, and artificial intelligence generated CDSS, whose algorithm is generated by machine learning.
There are many advantages of CDSS. First, it improves patient safety. The system can detect several medication errors can be detected by the system. Second, the CDSS can increase adherence to clinical guidelines. It can alert physicians that ongoing management is harmful or does not have significant benefits for patients. Another advantage is increased cost-effectiveness. The CDSS can reduce test duplication, suggest cheaper alternative medications, decrease hospital stay, etc.
However, there are many challenges and barriers to implementing CDSS in our practices. First of all, CDSS needs infrastructural system to support CDSS development, for example, all documents, orders, clinical notes should be on an electronic platform. The speed of central server must be sufficient to handle a tremendous amount of information and sophisticated processing. On the healthcare provider aspect, the CDSS developer should inform their users about the application and limitations of the system to avoid overuses and fear to follow the instructions generated by the CDSS.