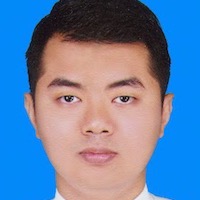 Zarni Lynn Kyaw
Participant
First, it is important to convene key stakeholders in the health system in Myanmar, such as policy makers, health professionals, and managers, to seek agreement on the scale and nature of corruption in the country's health system. This can help to identify specific areas of concern and to build a sense of shared responsibility for addressing corruption. I'm always impress with Thai National Health Assembly and a similar approach in Myanmar is needed.
Second, it is essential to prioritize action based on both the impact of corruption on the health system and the feasibility of potential remedies. For example, corruption that poses a severe threat to health or disproportionately affects vulnerable groups may be a higher priority than practices that have less impact. The previous democratic government formed anti-corruption council and it was working to some extent because even a threat of legal action was proved to be impactful.
Third, a holistic approach is needed to understand the underlying causes of corruption in the health system. This should include a multi-disciplinary approach, drawing on various fields such as anthropology, political economy, and health systems research, to fully grasp the extent and causes of corruption. There is a committee to track the progress of Sustainable Development Goals (SDG) indicators, which was chaired by the state counsellor where a multi-disciplinary approach was adopted but it had stop after the military coup.
Fourth, the research community can play an important role in developing knowledge and understanding of corruption in the health sector in Myanmar. This can include using big data tools, social network analysis and other techniques to gain a deeper understanding of the factors that contribute to corruption and potential ways to combat it. There is an ongoing effort to institutionalize community of practice approach in Myanmar as well.
Moreover, Another key step that can be taken to combat corruption in Myanmar's health system is to improve transparency and accountability. This could be achieved through measures such as increasing public access to information about health system funding, performance, and decision-making, as well as strengthening the oversight and enforcement of existing laws and regulations. The previous democratic government update the ministry of health website regularly and the public get daily up-to-date information through that channel as well as the official Facebook page of MOH but unfortunately that practice stop after the military coup.
Lastly, building a culture of integrity and ethical conduct within the health sector can also be an effective way to fight corruption. This could involve training health workers and other stakeholders on the importance of integrity and ethical conduct, as well as promoting and rewarding good governance practices. Myanmar medical community is in the process of integrating the ethics training in all of the medical curriculum but it is a slow process.