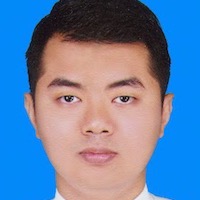 Zarni Lynn Kyaw
Participant
One example of a health system improvement in Myanmar is the implementation of a national electronic health information system (EHR) to improve the quality and accessibility of health services in the country. District health Information System Version 2 (DHIS 2) is approved as a national platform during AeHIN 2016 General Meeting in Nay Pyi Taw. The EHR is designed to provide a centralized platform for collecting, storing, and sharing patient data across different levels of the health system, including hospitals, health clinics, and community health centers.
One of the main goals of this system is to improve the quality of health services by providing health care providers with more complete and accurate information about their patients, which can help to guide clinical decision-making and improve patient outcomes. Additionally, the EHR is intended to improve the accessibility of health services by providing patients with more convenient and efficient care, and by reducing the need for patients to travel long distances to access health services.
However, there are several possible barriers that could occur in the process of implementing such a health system improvement in Myanmar. One major barrier is the lack of infrastructure and resources to support the implementation and maintenance of the EHR system, which can limit its reach and effectiveness. Another barrier is the lack of technical and data management expertise among health care providers, which can make it difficult to effectively use and interpret the data provided by the EHR.
Other potential barriers include:
-Limited access to digital technology in remote and underserved areas
-Lack of consensus or ownership among stakeholders in the implementation process
-Limited access to reliable and consistent internet and electricity to support digital data collection
-Cultural, linguistic, and social barriers that limit understanding and adoption of the system
-Lack of financial resources to sustain the system and its upgrades.
Additionally, the political and social context of Myanmar, with ongoing armed conflict and displacement in some areas, further complicate the implementation process. Such conditions may require additional measures to ensure safety and security for the project staff and participants, as well as to ensure continuity of services in case of disruptions.
The situation in Myanmar highlights the importance of understanding the context and carefully planning the implementation process to address these potential barriers and ensure the sustainability of the health system improvement.