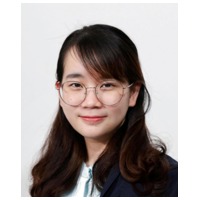 Tanatorn Tilkanont
Participant
(Please accept my apologies for the delayed response.)
A disaster recovery plan is very important to the overall business continuity of the organization. It protects the organization from a negative event or other major disruption of information systems.
First, we are going to start with the identification and analysis of disaster risks or threats. While identifying, we categorized the risks into different classes. Then, we will assess and score the major risks in terms of likelihood and impact. This also includes identifying which systems and data are critical to the organization's operations. It will help to prioritize the recovery efforts and ensure that we restored the most important systems and data first.
The risk for my organization could be power supply cuts and unexpected computer downtime that need to be addressed by a disaster recovery plan.
The disaster recovery plan will include a detailed backup and recovery strategy that shows how the organization will protect its critical systems and data in the event of a disaster as fast as possible since the organization/hospital works 24 hours a day. This may include using backup and replication technologies to create copies of data and systems that can be later restored quickly in the event of a disaster. I would consider using cloud-based disaster recovery solutions, which can provide off-site storage for backups and replication of critical systems and data.
Once we have a recovery plan, we will establish a procedure that should be simple and clear for recovering from a disaster. Communicating plans with stakeholders, such as healthcare providers, patients, or partners, will be included in the plan.
The plan will be tested periodically to ensure its effectiveness and that all stakeholders are familiar with their roles and responsibilities during the event of a disaster. During testing, we might identify a gap or weakness that should be updated in the plan.