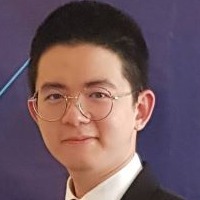 Kawin Wongthamarin
Participant
As for a regional hospital in Thailand, a disaster recovery plan (DRP) for an information system is extremely important. If I am going to develop a DRP for this hospital, I would follow these steps as follows.
1. Identification and Analysis of Disaster Risks/Threats
Naturally, in regional hospitals, all departments are fully operational on weekdays, while on holidays only specific departments such as the emergency room or in-patient unit are open. In addition to the above information, risk attributes such as impact, predictability, and advance warning are also an important part of disaster risk and impact analysis. The risk factors that are likely to be found in Thailand that will affect the hospital system include the high flood or fires that cause information system damage, attacks by computer viruses, physical attacks on server rooms, power outages, communication network failure, etc.
2. Classification of Risks Based on Relative Weights
After identifying various risk factors, they were categorized into different classes to accurately prioritize them. For example, facility risks (power outages, fires), External risks (floods, viruses, physical attacks), data system risks, departmental risks, and desk-level risks.
3. Building the Risk Assessment
After categorization, each risk is scored by using likelihood, impact, and restoration time. In order to be able to correctly prioritize which factors are of high priority so that planning can be made in the first place.
4. Determining the Effects of Disasters.
In order to properly plan the restoration, the affected areas of the disaster must be clearly defined. Each disaster may affect many sectors, for example, a fire may cause damage to communication networks, data storage systems, computer desks, or even a power outage. Moreover, it should also determine the cost of downtime, downtime tolerance limits, and interdependencies.
5. Evaluation of disaster recovery mechanisms
After listing affected entities, The selection of a recovery mechanism is at this stage. for the case of information systems, there are much technology that aids the recovery process. For example, DR-Site (cold, warm, hot), tape backup, and replication. From my point of view, for regional hospitals, patient information is essential and very important in making treatment decisions, so even with a relatively high budget, choosing a warm DR-site or a hot DR-site is also a good choice.
6. Disaster recovery committee
Finally, representatives from all stakeholders were set up to supervise the DRP and practice continuously for maximum efficiency jointly.