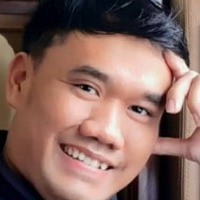 ABDILLAH FARKHAN
Participant
I've been joining a branch office that does not manage a domain controller for any type of information system belonging to the Ministry of Health; hence, we are not assigned to data center maintenance. A strict policy does not allow branch offices to erect their own servers and web applications, but we've been given authority to set up networking types that suit our business nature. Though we are local accounts; however, we deliver the business continuity of health ministerial provided for local context.
As the database management is centrally serviced by the main office, here where we are quite focused on the network and the computers to ensure the operational process cannot be disrupted by two potential catastrophes: flood and fire. In a nutshell, if a disaster hits my office, it would not affect information system and application significantly because the server for applications, databases, files, and website are installed in the main office located in different geographical region. But once the disaster attacks the main office of the Ministry of Health, the information system would be shut down.
The network disaster recovery planning (network DRP) may be suitable for my bureau, purposing to preserve all the essential data and provide a minimal recovery time after the network goes offline so office's business processes can be restored within the shortest period. This network DRP should be orchestrated from the stage to constitute a disaster recovery team, analysis of existing network structure, prioritize most critical operations, construct NDRP document, and test the plan.
The DRP for my office setting would be not as complex as data center recovery plan, but DRP for simple local area network (LAN) scale mostly pertaining to main infrastructure and equipment components. This makes a dilemma when deciding which technology for backup is suited to our setting because the magnitude of catastrophe impact has also influenced the answer. Communicating with the networking vendor to do some device replacement may be much less expensive, but it does not effective for a disaster with a huge dramatic physical impact such as fire combustion and hurricanes.
Therefore, I am interested to catch another option offered in a Software Defined Wide Area Network (SD-WAN) that is more efficient than old-fashioned WAN. The SD-WAN with a stateless firewall enables network routing and distribution based on business regulation. Placed in another branch office closest to the affected office for deployment, it allows communication between two branch offices as well as accessing any type of application. Cost and benefit analysis in the DRP document should reveal the total costs are effective to the total expected rewards of undertaking DS-WAN.