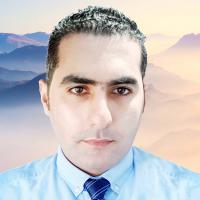 Hazem Abouelfetouh
Participant
STEEP Factors
Social
– Increase in population awareness of infectious diseases, hygiene, and social distancing.
– Increase of elderly patients.
– Decrease social crowd gatherings.
– Change of working hours especially for hospital workers.
– Increase of population stress and fear levels.
Technological
– Increase of Telehealth usage by hospitals and governments including remote medical consultation for non-critical cases.
– Using social media platforms for awareness campaigns.
– Increase the need for interoperability for better COVID-19 management.
– Moving to virtual meetings.
Economic
– Shortages and increases in the prices of face masks and hand sanitizers.
– Change of insurance reimbursement policies.
– Increase in hospital admission rates.
– Increase of inflation rate in countries with a weak economy.
Environment
– Increase in biohazard wastes.
– Change in environmental regulations and travel restrictions.
– Increase in the unemployment rate.
Political
– Increase governmental Telehealth adoption for better control and monitoring of COVID-19 cases.
– New government policies and regulations.
– Travel restrictions and changes in immigration policy.