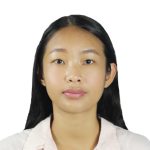 Boonyarat Kanjanapongporn
Participant
I will demonstrate some external factors during COVID -19 which have affected the settings in my pharmacy store. These factors will be categorized into STEEP models.
Social – A panicky feeling occurred among the general public since Covid-19 started. These affected the stock of medicines and products which were mostly recommended by different kinds of media. When the customer found out about the shortage of products that they wanted to buy, they started to feel more panic. This situation, where people felt unsafe and tried to stock up to protect themselves, also created pressure for healthcare workers.
Technology – Mobile applications have been useful and, could transfer some health data and management into people's hands. MohPromt application offered vaccine certificates and Covid-19 certificates for the general public to use. Free ATK dispensing was done by PaoTang wallet which persuaded people to receive support from government. During the outbreak, these mobile applications provided convenience for users to reach data and health support. Moreover, it helped dispend the work to smaller healthcare units.
Political /Economic – Travel prohibition did affect many aspects of small pharmacy units. My pharmacy was in a Tourist area, therefore the total income massively decreased from travel restrictions along with the local people in the area needing to budget. These factors contributed to reallocation of available staff and their salaries which discouraged the workers.
Environment – Environmental restrictions to reduce disease transmission affected working lifestyles. Social distancing separated staff from spending the meal time together and in the pharmacy store there had to be plastic partitioning to divide staff and customers. Moreover, sanitizing of the environment had to be introduced into behavior, such as sanitizing the cashiering table and surfaces.