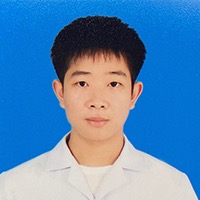 SIPPAPAS WANGSRI
Participant
Reflect and report some factors related to healthcare resources during the pandemic, categorized by a STEEP letter in your setting.
Imagining I've been working for the government healthcare sector, monitoring all healthcare resources in Thailand, A scenario planning strategic — STEEP (which stands for Social, Technologies, Environment, Economic and Political, respectively. ) is a tool to help us determine any potential factors which affect our results.
Social
– Social distancing policy has been enforced, so any physical contact is greatly reduced.
– People tend to believe fake news from communication platforms, including text messaging and gossips. Especially about an alternative remedy, pseudoscience without a solid evidence, or Anti-vaxxer.
– Some people may hoard, store and stock supplies, especially food, medical masks or medicines for their own purposes.
Technologies
– Technologies have become even more advanced during an epidemic, especially in telecommunication because of the lockdown and social distancing.
– Government sectors, healthcare facilities and researchers mainly focused on developing a solution for an epidemic.
Environment
– Use of healthcare devices and equipments increases, producing more waste to the environment. For example, a disposable glove, plastics, disinfectants. All of which may produce traces behind and not completely recyclable.
Economic
– There was once an imbalance of supply and demand in Thailand during an epidemic. People who have economical advantages can possess more resources.
– During an epidemic, global economic slows down to channel funding to research and healthcare problems (most countries, I believe). People don't simply want to spend their money and save them for urgent matters.
Political
– Various policies by numerous parties were advertised in order to gain popularity and support even some of them were not pragmatic regarding the available resources.
– Some government might not even consider the epidemic an important matter, instead, they may focus and invest on things such as economy, military, gaining power rather than supporting healthcare and research until it was too late and the outbreak was out of control.