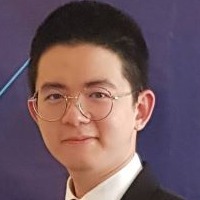 Kawin Wongthamarin
Participant
If I had been working in the government healthcare sector during the peak of the COVID-19 pandemic, I would have looked at STEEP factors as the following topics:
Social:
– Frontline workers are afraid of contracting COVID-19, resulting in fewer human resources.
– Lack of confidence in the public health system that will be able to cope with this problem.
Technologies:
– The use of telemedicine reduces the risk of infection for both healthcare workers and uninfected patients.
– Vaccine development technology helps stop the spread and severity of the disease.
Environment:
– There has been increased strictness in treating infectious waste to prevent the spread of infection.
– The terms and conditions for using the operating room have been improved to be safer during a pandemic.
Economic:
– Shortages of masks and hand sanitizers have led to higher prices and shortages in hospitals.
– Shortages of antiviral drugs and improper distribution have led to a shortage of medicines in many hospitals.
Political:
– Ambiguity in policies and directions for controlling COVID-19, causing inappropriate medical resource management planning.
– The government focuses on financial support to stimulate the economy rather than supporting public health.