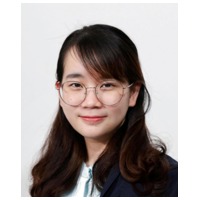 Tanatorn Tilkanont
Participant
From my point of view, it is good that Thailand started to implement health technology during the COVID-19 pandemic. However, there are still some fields per the article of Al Knawy B., et al. that need to be improved.
Team: I can see that there are many teams in our country trying to create a digital health platform such as telemedicine, and health consultant applications from various public and private sectors. I believe that if we could combine digital health platforms into one central system policy, the health data would flow smoothly and be utilized as much as possible.
Techquity: It is still a weak point that Thailand could not support an internet connection in some rural areas. Even though we have a useful digital health policy, not all people reach the technology.
Transformation: There is still a lack of digital technologies in the healthcare systems such as EHRs and CDSS in some community hospitals. It is difficult to utilize standard data and data-sharing between different locations. This digital transformation would support interoperability in public health management.
Regardless, this is just my opinion. Please feel free to correct me if I misunderstood in any aspect. Thank you.