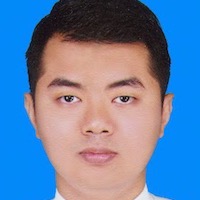 Zarni Lynn Kyaw
Participant
In Myanmar, healthcare resources are already very limited, even before the COVID-19 pandemic because the government lack of accountability and indecision in implementing the National Health Plan (2017-2021). We dreamed of Thailand style 2002 health reform in Myanmar after the last democratic election and heavily advocated the need to prioritize health sector. On paper, we have some achievement as, it is the first time Myanmar have a plan toward universal health coverage (UHC) by the year 2030. After the on-paper plan, however, resources are not implemented properly and Myanmar is one of the worst hit country in COVID-19, especially after the coup and the COVID-19 third wave.
To analyze the situation using STEEP,
1) Social
– Lack of trust in the military government and it's vaccination center after the coup
– Lack of coordination and cooperation between military government and ethnic groups after the coup
– Lack of communication from the military government during the third wave about the social distancing strategy
2) Technologies
– The military take over the COVID-19 response center and a warrant was issued to the previous head of COVID-19 Taskforce for being against the coup, result in COVID-19 daily report being untrustworthy.
– Even before the coup there is no unified system to collect real-time COVID-19 data and system fragmentation exist but there was a daily COVID-19 taskforce meeting where each states and region report the latest data at 7 PM everyday. That practice was totally lost after the coup and when the 3rd wave begin, there is no reliable source to estimate the correct data.
– Youtube and Facebook block government page after the coup because instead of disseminating COVID-19 information, the military government start to use those channel to disseminate propaganda
3) Environment
– Unsafe environment to charity organizations as the law for organization is amended by the military government
– Ongoing civil war disrupt the supply chain
– Due to the hostile environment, prices for basic necessities and medicine were increased at least two fold
4) Economic
– Hurtful central bank policies result in 300% inflation and 18% GDP reduction (according to the World Bank)
– Health budget was reduced 10 fold (according to the latest mini-budget)
– Impending economic collapse means a lot of rich people move their assets overseas and because of the massive potential for money laundering Financial Action Task Force (FATF) put Myanmar as a black-listed country
5) Political
– Majority of health volunteers/ health workers are jailed because of our participation in peaceful demonstrations against the coup. Human resource for health implication after the coup is massive.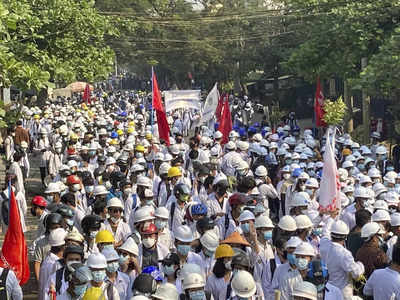 – Political uncertainty beyond 2023 result in massive migration both internal and external
Although the question is to reflect and report some factors related to healthcare resources during the pandemic, in Myanmar, the coup is hurting health resources allocation from all angels. So, in my analysis, unfortunately, the coup have to be repeatedly mentioned.
Thanks,
Zarni