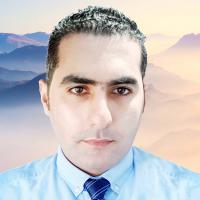 Hazem Abouelfetouh
Participant
By listening to the two leaders, Prime Minister Lee Hsien Loong and President Trump we can notice a difference in applying CERC principles recommended by CDC.
1. Be First: President Trump was late in announcing the outbreak after the situation got worsened. Singapore PM announced the COVID-19 situation after two weeks of the event.
2. Be Right: Both leaders share real credible information about the current situation. But, Singapore PM provided more information and compared SARS and COVID-19 preventive measures.
3. Be Credible: Both leaders gave credible scientific evidence of the disease. President Trump expressed strong confidence that the outbreak can be contained. Singapore PM was calm, had a more natural tone, and provided an informative and trustful message.
4. Express Empathy: President Trump was somehow aggressive while talking about other countries. Singapore PM expressed an empathic message to Singapore's people
5. Promote Action: Both leaders showed the action being taken by the government and the necessary steps to overcome the pandemic.
6. Show Respect: Both leaders showed respect for the healthcare professionals President Trump has blamed other countries, especially China for the outbreak. Singapore PM expressed his respect to volunteers and healthcare workers.