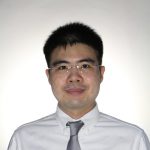 PREUT ASSAWAWORRARIT
Participant
Thank you for your presentation. It is useful to record the exposure to establish the future plan for Rabies eradication. In addition to your presentation, let allow me to add some idea.
1. The case fatality rate of rabies in human is 100 percent. The incidence of rabies is extremely low (I think it might be zero) in Thailand. This issue may affect the surveillance system.
2. The incubation period is quite long. Most of cases take about 3 months to show the symptoms since they were bit. Therefore, when they were diagnosed as rabies, the index animal which carried Rabies virus may pass away.
Thank you.