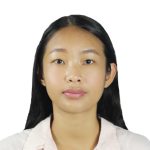 Boonyarat Kanjanapongporn
Participant
My recent work didn't involve a great deal regarding initial projects. However, there are many routine processes which need to be visually present for rapid understanding.
Near expiry products need to have proper management every month. Every product has to be screened for the expiry date and different products have different condition in order to be returned or destroyed. Missing the returning condition could create extra costs for store.
This is the detailed flow chart which could assist the staff to understand the steps of the return process.
When the near expiry products are found, there would be three possible ending points. First, return to suppliers Second, destroy via main warehouse and Third, discount and resale at the store. Movements of products need to be recorded as evidence to prove cases of missing and stolen products.
My flow chart is in the link below:
https://www.canva.com/design/DAFRX_zcCww/3iUeFXQ6gvQb1IBrKFfuww/view?utm_content=DAFRX_zcCww&utm_campaign=designshare&utm_medium=link&utm_source=publishsharelink