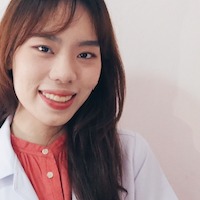 Kansiri Apinantanakul
Participant
Singapore PM
Begin with a good start, he started by telling to purpose and background comprehensively.
As PM mentioned, the press was released regularly and he has the speech after 2 weeks after the outbreak, which was considered a lit delay but still in a timely manner.
PM explained the technical part of COVID-19 in plain language using comparisons and examples to grab the audience's attention.
PM gave the situation background in a truthful way both situations benefit and have a negative impact on the government.
PM constantly asks for action both physically and psychologically.
I feel that PM gave us the adequate background to determine whether we could trust/not trust the government.
PM address the citizen rumor and/or negative behavior in healthy ways. He chose the word "natural behavior" which seems very empathetic to me. He did not blame what some people do but encouraged to do more on good things. It's very impressive.
In conclusion, I think he is quite a good communicator.
US President
President Trump start by giving the background on what actions the government has taken so far and what the citizen could expected in next steps. He addressed the people concern by explain the important of each action needed from citizen.
He spoke fluently. However, it seems quite difficult the grab my attention. I think it could be better that he address the issue stepwise.
Compared to Singapore PM, President Trump frequently used the "I'm instructing" which did not seems show respect to other stakeholders for me.
In terms of body language, I personally feel that he stick with the script too much which resulted in rigid body language and lower the power of this speech.
In terms of the 6 principles, he did not follow them well. The most important gap for improvement includes respect for others, empathy, be credibility. This gap might not solely rely on the speech itself. It relies on the feeling of the spokesperson. The speech would be most powerful if it come from their heart. I think all of us could feel it without any explicit expression.
In conclusion, I think his speech is quite good but with good body language and more preparation. This speech could be much better.