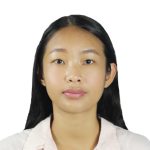 Boonyarat Kanjanapongporn
Participant
From the video two leaders had completed the public emergency communication. Some of the six principles of CERC were found in the communication.
For the Singaporean leader, his communicating video released 2 weeks after the spreading of the virus in Singapore was the early noticing of the current situation and future plan ("Where we were and what lies ahead"). The facts of covid situation had been explained by comparison to SARs and Influenza which assisted the general public in understanding the situation. He explained what the government were doing and what had been prepared if the situation got worse, which was honest communication for the unknown situations (It may or may not happen but we are thinking ahead). Empathetic feeling had been mentioned when he talked about the feeling of fear and anxiety, and blaming others should be halted. Three steps of protection to treatment have been used to promote disease control. Lastly, thanks were given to volunteers, healthcare workers and all the people who had been working in this situation which had shown respect to the community.
For the American leader, His communicating video was launched around March when people might had already been informed by others from media. Mostly he talked about the policies to help control the virus and support people, such as medical support and economic. He declared some of the management which had been completed and was going to be applied, and organizations or committees were declared to establish the accuracy and credibility, such as health insurance industry and CDC. On some unknown situations, he didn't give a promise such as the re-opening of the country, which depended on infected cases and further consideration. Empathy had been shown initially when he talked about what people had faced and the financial hardship. Promoting action was highlighted by quoting 'Smart action today will help to prevent the virus tomorrow'. Lastly, this communication gave gigantic respect to the American society when he advocated the best of all Americanism in every aspect. Strong support for Americans could be felt from the overall communication.
I think both leaders did have good phases for their population and covered most of the six principles of CERC. The visionary and confidentially management towards covid-19 from the government has been declared in short length videos. However, some parts of the speech from American leaders which mentioned the specific name of areas, Europe and China, could have created blame and power struggles.