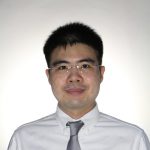 PREUT ASSAWAWORRARIT
Participant
Based on two VDOs of public communication between Prime Minister Lee Hsien Loong and President Trump regarding Covid-19 situation, there are some issues to address according to the six principles of crisis and emergency risk communication.
For Prime Minister Lee Hsien Loong:
1. Be first.
I think he did very well on this topic because one of the purpose of this communication might be to ensure their people that the situation was still under controlled after lots of people hoard goods on the day before the PM talk.
2. Be right.
The information delivered to the public was correct at that time point. He addressed about what we knew, what we did not know, and what was going to be done in the next steps. He did not promise anything whether it would be done or not in the future.
3. Be credible.
His verbal and non-verbal language was full with honesty and truthfulness. His talk based on scientific information, for example, mortality rate of influenza, SARS, and Covid-19 infection.
4. Be empathy.
He emphasized about people fear and did not blame them. He gave them support and trust that the government could be handle the situation by providing adequate food, goods, masks, etc.
5. Promote action.
The PM addressed about how the virus spread. He encouraged their people to wash their hands, not touch the eyes, self-isolation while they were infected.
6. Show respect.
He paid respect to every stakeholder including his people. He did not blame anyone.
For President Trump:
1. Be first.
His announcement regarding worldwide Covid-19 situation and general measures released from the US government came on 12th March 2020, that may be too late for Covid-19 pandemics in the US.
2. Be right.
He made too committed talk on viral transmission and ongoing management that may or may not be true.
3. Be credible.
His talk was not well plan and contained lots of unnecessary information. This made his talk less credible. People would not trust him and moved to pay attention to others.
4. Express empathy.
He expressed the negative sides of European measures that failed to control the viral transmission. Besides, he over-honeyed the US measures that could ultimately control the virus.
5. Promote action.
In short duration of his talk, he promoted washing hands, staying home if they got sick, cleaning touch surface, etc. There was no information regarding what to do if they got infected with Covid-19.
6. Show respect.
He made the blame to China which was taught to be the origin of virus spreading that might not be true. In addition, this issue should not be mention in the talk during crisis.
Thank you.