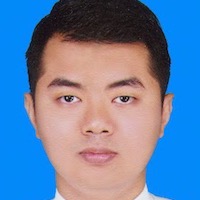 Zarni Lynn Kyaw
Participant
I would like to share an experience about leadership that I've learned. In my opinion, leaders have to be an active listener and empathetic.
In 2015 the National League for Democracy (NLD) won a landslide election in Myanmar and they put health systems reform as a priority in their election manifesto. After the election, the NLD decided that the health reform process to start with the National Health Planning process. So, in 2016 a group of six people from various iNGOs and development partners were seconded to Ministry of Health, to help with developing the National Health Plan and I was one of them.
Although I had to leave my comfortable job in an iNGO and put in an unfamiliar environment, I learned a lot. The NLD wanted to change the status quo and there are frictions and challenges between the reformers and people who stick to the same systems as before. That's where I learned from experience that actively listening to people from other side and empathize with them help us move things along quicker.
By the end of 2016, teamwork, empathy and active listening help us finalize the National Health Plan and release it to the public.
Unfortunately, on 1st Feb 2021, military coup happened and all the progress made are slowly rolled back by the military government.