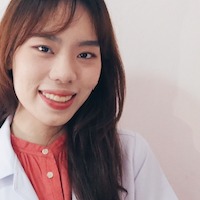 Kansiri Apinantanakul
Participant
This event happened around Oct 2022. I considered this event is my large step out of comfort zone. Actually, I don't think I could do this 😂
I'm working as a clinical research associate (CRA). During my last monitoring at one study site, I found that the source documents was full of discrepancies and seems unreliable. After reaching out to each site staff, I found that there is the huge gap in communication internally.
I admit that I'm truly the conflict avoidance person. Setting myself among conflicts is the worst thing in the world for me. However, I need to point out this issue to principal investigator (PI) and other site staffs during the debrief meeting. It's very complicated to address the issue while I need to take care of site staff feeling and help them fixing the issue in the right manner.
Approximately 5 site staffs argued at first and tried to defense themselves for around 1 hours. This tension was too much to bear for me. However, I magically managed to resolve this issue. I chose the word "magically" because I don't know how to do it (and perhaps could not do it twice). It's just occurred. The only thing I remember is that I tried my best to lead the debrief meeting and take care of everybody feeling as much as possible.