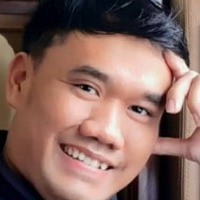 ABDILLAH FARKHAN
Participant
I have had many experiences in how I successfully drove myself on challenging occasions, but the most impressive moment was when I decided to join BHI as a student in the Faculty of Tropical Medicine at Mahidol University. For me, this is a piece of leadership because I am the first employee who dares to jump to commit self-development by pursuing an international master's degree and learning developed science in BHI. No one in my office organization dares to study abroad and learn different challenging subjects.
As an epidemiologist working in a government institution, I try to make a shortcut to apply epidemiological insight from the perspective of Data Science. Exploring health informatics, spatial epidemiology, data visualization, and machine learning is something that I called 'out of the box' and truly challenging. While people in my organization usually decide to study the same subject in Public Health or Field Epidemiology, I tend to make difference to see what opportunities are being offered in modern society.
Am I fearful? Yes, of course, I am afraid to become the first and only one. There is a question that always fears me which said will I gain success in my study or not? But this is who I am, an ordinary employee who uses leadership to become different and try a new perspective.