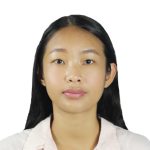 Boonyarat Kanjanapongporn
Participant
I would like to address Transparency and Trust as one of themes which needs to be improved. From the previous pandemic COVID-19, I was working in healthcare units where I was the health care user of digital health. I could see the possibility of data leakage at the end user site.
Because the digital implementation had to be widespread across the whole country as quick as possible, most technology training focused on application implementation and reimbursement, and did not concern privacy and confidentiality issues. For example, the Online ATK certificate from Moh Prompt application could be verified and generated by many healthcare providers involved such as Hospitals, Medical clinics and Pharmacy stores which means there were many healthcare and general staff from both public and private organizations who could get into personal information such as ID card, telephone number and other personal contacts. Particularly when there was a crowd of patients, many staffs had to take turn to do the task. This has created high chances of information leakages which might impact the reliability of healthcare organizations.
Moreover, there has been many personal information leakages news from staff in the organization who revealed data for personal profit. These have shown the fragility of data security at the user organization.
For further development, preparation on authorized users and privacy and confidentiality concerns could be acknowledged to raise awareness and tighten data protection from the end user site.