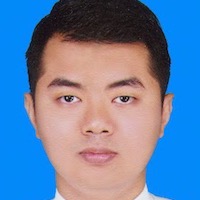 Zarni Lynn Kyaw
Participant
1) The 2009 H1N1 pandemic
Mexico was the first country to report an unusually high number of cases. Following the completion of the investigation, it was discovered that the strain is distinct from those seen in the past. Because to the lack of vaccination, there was a huge rise in the number of people who ended up in the hospital or died.
2) Polio eradication in 2014
As a result of the characteristics of the infection, it had the potential to cause catastrophic complications, such as meningitis and paralysis, which might ultimately result in death or disability. During that time period, an outbreak of polio has struck a number of countries, putting those nations at danger for its spread to other nations.
3) Outbreak of Ebola in Western Africa, 2014
This epidemic was difficult to manage because it quickly spread to neighboring nations owing to inadequate monitoring systems and inadequate public health infrastructure, both of which added to the difficulties of the situation.
4) Zika virus outbreak in 2015-2016
The Zika virus has been linked to a variety of neurological problems, including microencephaly. The clusters of microencephaly were the primary factor that led to the conclusion to classify this occurrence as PHEIC. Aside from that, there is the possibility that the disease would spread internationally, which would need the attention of the public in other countries.
5) Kivu Ebola Epidemic, 2019
Since the Democratic Republic of the Congo (DRC) is a neighboring country of Rawanda and the Ebola outbreak in Kivu originated in DRC, there is a potential for the disease to move internationally . The high case fatality rate is also another reason that WHO consider the PHEIC. 
6) SAR-CoV in 2019
The SAR-CoV2 virus was originally discovered in China, and within a relatively short period of time, it spread to other nations. During that time period, the viral strain in question is novel. The restrictions on travel and commerce have been put into effect. It's impact on social, political and economic factors are still be observed.
Regarding future PHEIC, it will depend of the collective investment from high-income countries towards LMICs, strengthening public health emergency management is essential. Even with data from the COVID-19 pandemic, inequities still exist and paradoxical investment of health resources in high-income countries still exist. So, the question should not be will the next pandemic happen. It should be when the next pandemic happen, will the LMICs be prepared enough to prevent it.
From this lesson, I believe that the next pandemic will be mostly air-borne as it's spread can be hard to contain without proper investments.