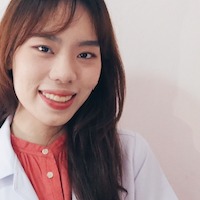 Kansiri Apinantanakul
Participant
As from the article given, there are 5 themes listed including Team, Transparency and Trust, Technology, Techquity, Transformation.
I think Thailand still have gap in development for all of them. However, I think the most important one is Transparency and Trust. During the peak of COVID-19 outbreak in Thailand. Both government and private section implemented many policies including the travel restriction, contact tracing mobile application, vaccination records mobile application or even the mobile application to use the 50% off support from government fund for foods/supplies. ("คนละครึ่ง") you would like to buy to support the wellbeing of Thais.
In my opinion, Thai people especially who lives in Bangkok, or the big cities are quite familiar with the technology and open for adoption. However, due to the trust issue between the people and some departments. It led to delay in implementation and the failure in implementation over the period. People tends to try the implementation at first, if there is no significant benefit/change they realize from that, they would stop doing that.
Digital health policy is like other policy. The trust and action from the citizen are the most crucial one. In my opinion, even the most sophisticated health technology is useless without the user and well-planned implementation