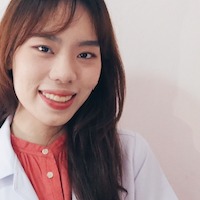 Kansiri Apinantanakul
Participant
Information technology (IT) can be used in various ways during the outbreak investigation processes.
Verification and preparation: The used of data analysis could help identify the true outbreak from the noise. By filtering data from onset date and other attribute, it may give clearer picture before determining that this signal is the true outbreak or not. The outbreak could also be detected in event based. We can pull the data from social media/news to analyze and see the trend also.
Describe the outbreak: The outbreak could be visualized in various way using data visualization technique including the pivot table, GIS mapping, Interactive chart and so on. Nowadays the use of online dashboard, for example Tableau, power BI, is quite popular. These tools could help readers/policy maker understand more on the outbreak pattern and ensure all members in the team is on the same page. The dashboard could be updated in real time manner with little to no manual support.
Hypotheses and testing: This step could be done in using the data we use for visualization. The statistics could be used. The advance technique for example, data mining and machine learning could be used to get the "insight" (descriptive analysis) and also "predict" what we need to do next. I think we also could use the data-driven decision making in public health field.
Responses and actions: Lastly once we gathered and analyzed the data appropriately. It's time to action. The IT support could be used in various way, for example the mobile application development for education program, outbreak area alert. Disease investigation team could develop working platform like project management tools, for example Asana, to ensure that tasks were delegated and managed appropriately.