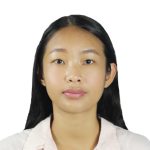 Boonyarat Kanjanapongporn
Participant
From the publication about SOMRAS system, there were a few attributes that had been evaluated. Information quality, Completeness and Timeliness had been measured by percent completeness of data available and average time for data processing respectively. System quality has been described by functions of the system such as availability of dashboard and ability of workload handling. There are other evaluation indicators which could be used to further system improvement. I would suggest two further evaluation methods below:
First, Quality of data based on system quality can be investigated. Even though a higher percent of completeness had been received from using SORMAS compared to conventional system, quality of data sent hasn't been checked. Quality of data can be checked by many methods such as reviewing previous records. Processing date might not be ordered or out of range date records might be found. Moreover, users interviewing regarding variables collected can be used to ensure the appropriateness of variables collected, staff at healthcare units might have ideas for better data collection which benefits surveillance. These could lead to system improvements such as logical to detect date order, reminder for data input and adjusting suitable variables.
Second, Assurance of users could be measured as well. Because of many reasons such as system expanding, system updates, numbers of staff and staff turnover, it is better to make sure that staff understand and are able to use the system correctly. There could be staff interviewing about the need of training support or quizzes to recheck system understanding. Further, knowledge support could be developed from this assurance evaluation.