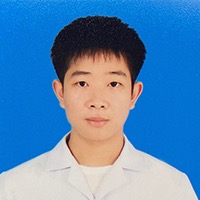 SIPPAPAS WANGSRI
Participant
SORMAS system is quite a success from my perspective. It can be deployed with in a short period of time and provided a short training period / low learning curve. I have seen a sample user interface in a provided paper and it is very simple, provides comprehensive visualisation graphics and it has also been used for other diseases as well (as seen in figure 1, there are cholera, dengue, measles, new flu and so on).
Additional indicators for SORMAS in terms of evaluation its effectiveness should be about
(1) User satisfaction; because it has been proven that SORMAS system is superior than the conventional surveillance system. It also has a high potential to be widely implemented in the future for another outbreak to come. By taking user experiences into consideration, the system can improve further.
(2) Integration; As the authors stated that they have to deployed SORMAS in the midst of the outbreak without prior plan at the first place, they had to run two separate systems simultaneously. It would be great if we, or anyone, has proposed some kind of "data standard" for outbreak reporting system for interoperability usage regardless of any platform or system they use for outbreak surveillance.