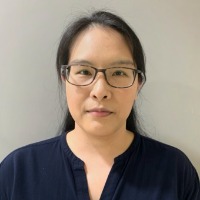 Tanyawat Saisongcroh
Participant
According to steps of an outbreak investigation, there are several information technologies that could assist in each particular steps
1.Verification and preparation
The existing electronic reporting tools which its dashboard show information can help in early detect the new wave of disease outbreak. Starting from passive cases in the hospital, when the laboratory confirmed and report, with the HIE linked between stakeholders, we can early detect the outbreak in timeliness. Various IT hardware, software and networks such as Laptops, WebEx/Zoom meeting, can be used in communication and preparation a rapid response team for field work.
2.Describe the outbreak
Online communication application can be used in every meeting for particular issues. Mobile application can be used in active case finding process. Instead of paper-based, electronic systematically data collection form is more reliable with higher quality of data. Data visualization technology such as dashboard, Epi curve, Map and also statistic software can be used for data analysis.
3.Hypothesis and testing
We can use statistical analysis software in this part. Then if we have to investigate more on laboratory testing, online search engine or consultant for the proper specimen type and reporting tool for the results notification will be useful.
4.Response and action
Again, various IT hardware, software and networks can be used in (1) communication between stakeholders during implementation the control measure, (2) data collection during follow up the event (3) data sharing using dashboard visualization program throughout all the steps (4) process of evaluation the performance and (5) writing the report.