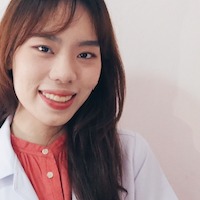 Kansiri Apinantanakul
Participant
From the article provided, I would like to pick up the application called "SwissCovid" SwissCovid is the contact tracing mobile application. This application was launched on 25 June 2020 by FOPH. Using this application is voluntary
SwissCovid tracked the digital contact using the Bluetooth low energy Decentralized Privacy-Preserving Proximity Tracing (dp3t).
Basically, the system use the "key" transferring mechanism via Bluetooth. Once user contacted the nearby user. The key would be automatically transferred. Let's say A contacted B. A would have B's key.
If one of the contacted person tests positive for COVID-19, his/her key would send to the server. The key would subsequently send the user who have match key (which mean contacted to confirmed case).
Once the key is matched, the user would be alerted.
By using this application, the contact history for each user is accurately tracked and allow user to know and quarantine themselves to prevent the further spreading of the disease.
In Thailand, we need to register once we enter to each public place to ensure that our location was tracked. If this application were implemented in Thailand during pandemic, it may could help us control the pandemic much more easier!