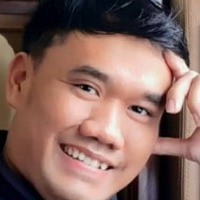 ABDILLAH FARKHAN
Participant
Since the stipulation of IHR revision in 2005, WHO had constituted seven health events as the PHEIC: H1N1 influenza pandemic (2009), Ebola (2013-2015 and 2018-2020), Poliomyelitis (2014-present), Zika (2016), Covid-19 (2020 – present), and Monkeypox (present). Three major PHEICs have still been happening until now and were being recommended an extension although the response and control progress was apparent.
Despite the general reasons why such diseases gathered concern from international power are determined by the seriousness of health impact, nature of events, international risk, travel, and trade; exploring each outbreak event reveals unique rationales:
– The first PHEIC (H1N1 influenza) was facing several levels of pandemic phases before it is verified as a sustained human-to-human transmission whereby the cases had been exponentially high and spread around the world via air travel.
– After the first Ebola outbreak in 2013-2015 in West Africa, the second epidemic occurred in DR Congo which had experienced a delayed PHEIC declaration. However, as the Ebola-affected zones were located in the cross-border area with high travel volume, an exportation case finally happened.
– Vaccine-derived Poliovirus had resulted in exportation events to other countries while the target for Polio eradication is approaching.
– Zika virus epidemic was the first vector-borne disease constituted as PHEIC because of the unusual cluster of unknown complications.
– Covid-19 pandemic with unknown transmittable agents spread massively and caused 'the death toll' globally just in the daily count. Travel and trade restrictions led to socioeconomic disruption.
– Once Monkeypox was judged as PHEIC, it was considered as a source of controversy. But WHO has claimed rationales such as not stagnated cases, shortage of vaccine supply, and purpose of preventative measures.
PHEIC is an unwanted declaration and predicting the future PHEIC seems like a titanic task whereby all countries are currently planning to not make it happen. However, looking at the side of dynamic transmission and country capacity, the future prediction of PHEIC will likely come from zoonotic diseases contributed by the impact of habitat loss, bushmeat hunting, livestock intensification, antimicrobial resistance, and animal transportation. The largest epidemic risk is shown by zoonotic influenza infection because their transmission mode is massive.