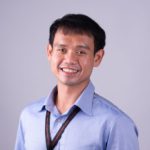 Lokachet Tanasugarn
Participant
Thanks for pointing out these additional attributes.
Good job pointing out the different facets of evaluation for data quality.
I also agree that they could do further evaluation of the data apart from the completeness.
Evaluating the system from many aspects could give us more insight into the system as a whole!
Nicely done – keep it up!