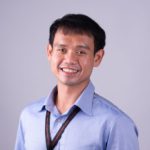 Lokachet Tanasugarn
Participant
Thanks for pointing out these additional attributes!
I totally agree that integration is one interesting aspect. Harmonization between two systems or data transfer between the old to the new system is almost always a time-consuming process. While doing so during an outbreak is probably not on the top of our priority list, it needs to be done at some point to free the system from the dual burden.
Nicely done – keep it up!