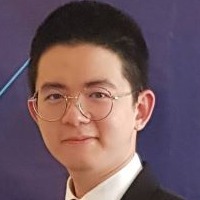 Kawin Wongthamarin
Participant
From my point of view, there are many ways to apply information technology in the outbreak investigation process.
1) Verification & Preparation: In the process of confirming the diagnosis, if we could automatically link data from hospital databases to surveillance centers using ICD-10 of the disease being monitored, it would speed up the response time.
2) Describe the Outbreak: We can use well-developed web applications to increase the efficiency of work instead of the traditional epidemiological data collection model such as OpenClinica, REDCap, Epicollect5, etc.
3) Hypothesis & Testing: If we could aggregate high-quality data and store ready-to-use data in a secure cloud database, we will be able to provide opportunities for talented researchers across the country to access data for maximum efficiency. For example, Data Archival for Maximum Utilization System (DAMUS) is a project that allows researchers access to Thailand's diabetes and hypertension care database to develop research that benefits the country.
4) Response & Action: We can respond more quickly and communicate more easily through real-time dashboard visualization such as Tableau, Power BI, Looker studio, etc.