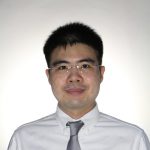 PREUT ASSAWAWORRARIT
Participant
The Surveillance, Outbreak Response Management and Analysis System (SORMAS) was designed for reporting, analysis, and visualization of the outbreak. In addition to the evaluation indicators that investigators has been assessed, I would like to add some evaluation indicators for this system.
1. Responsiveness for user experience and service quality
Because the success of this system depends on people who use it, there should be prompt service support if the user faces some problems while using the system. We can assess the responsiveness by sending some questionnaire or interviewing some users about system support if there are errors of the system or if they need some instruction to use the system (since there was limited time for introducing the system to the officers).
2. Data quality for system quality
We can check the data quality from two components. First, we can ask the users about variables included in the system whether there are too many, too few, or proper number of variables. Second, we should assess functions of the system for preventing data errors. For instance, the system should design the input interface for receiving possible variable, the out-of-range value cannot be entered to the system, all of the required variables should be filled before they submit the report.
Thank you.