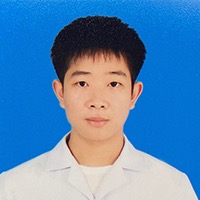 SIPPAPAS WANGSRI
Participant
This article gave examples on the application of digital technologies to enhance COVID-19 surveillance and response. Please give 1 technology or tool that you like most and briefly explain how it works and how important it is.
From my personal field, I really am into artificial intelligence. Machine Learning is really popular these days, not that it will replace human but unarguably they are a powerful tools which in turns help us handling a large quantity of data, including COVID-19 data. Processing all of the data, collecting from multiple sources can not be done manually by human alone. Machine learning helps us to analyse those data and more importantly, predictions!
Allow me to introduce one of my favourite innovation and application of machine learning. Screening for COVID-19 from COUGH SOUND (https://www.ncbi.nlm.nih.gov/pmc/articles/PMC9138020/). It is something that, say, people from decades ago might say it's impossible. Now it is. This is just one application from using machine learning, but it may give some of you a bigger picture and see what it is capable of.