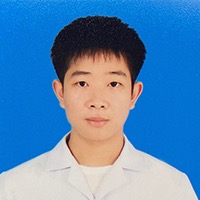 SIPPAPAS WANGSRI
Participant
1. How can surveillance help to detect and control the disease?
Surveilling is a process of continuously making an observe on a particular matter. A disease surveillance is to observe an occurrence trends, and behaviour of the disease itself, in this case, a monkeypox. It is generally accepted that the faster we know about the disease, the better chance we could timely plan, intervene and contain them.
2. Should we conduct active or passive surveillance or both for the disease, why?
In my opinion, both passive and active surveillance should be conducted as monkeypox is an emerging disease and can spread through intimate contact. The signs and symptoms for this disease can be visible after a few days after contact. A passive surveillance would help detecting a new case in health care institutions and then an active surveillance can be implemented within that area to identify significant contact cases.
3. Which method should be best to identify cases, why?
1. Cases in medical facilities VS community : For monkeypox, eradication of the disease is possible provided that we capture all cases. The symptom is mild yet very contagious, so I think community-based surveillance is suitable to find every single case in a population since the signs and symptoms are very obvious.
2. Sentinel VS population-based surveillance : In my opinion, sentinel surveillance is a way to go here, since the severity of the disease is not high (in other words, low mortality). If people who are at risk or having obvious symptoms, they will likely seek medical attention as outpatients. We can then report back to the disease control sector. It is less costly compared to population-based surveillance.
3. Case-based VS aggregated surveillance : I personally think case-based surveillance is more suitable. As the disease can be transmitted through contact and take at least a few days before the symptoms occur. The total cases are still small and detailed information about their locations and contact are all important in a monkeypox control.
4. Syndromic VS laboratory-confirmed surveillance : In this case, monkeypox symptoms are quite more of a flu-like symptoms. There may be some specific features such as rash over the body. We can screen for potential contact from patients with a non-specific symptoms as it is faster and less costly. So, I will choose a syndromic surveillance.
4. What dissemination tools will you choose to disseminate monkeypox surveillance information? Why do you choose this/these tools?
I will likely choose an ongoing, real-time dissemination tools as this disease can be rapidly spread. We are in a data-driven era, and possessing advanced informational technology. This can be done quite easily.