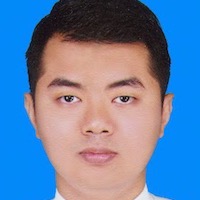 Zarni Lynn Kyaw
Participant
The SORMAS system for
1.rapid case-report visualization and analysis;
2.quickened the rate at which information is updated and daily reports are generated;
3.enhanced the accuracy, timeliness, and utility of the information; and
4.streamlined a number of processes critical for combating monkeypox.
Although SORMAS system as a whole was recommended by the author, there are two additional indicators, that should be included in future for evaluation,
1.Integration
There are some shortfall of SORMAS. The availability of data from the conventional system hampered the comparison of data completeness between SORMAS and the conventional system. Due to a lack of integration, dual systems had to be maintained. The full potential of the SORMAS system, which includes continuous surveillance and response management but has not yet been employed consistently, was not available as the outbreak unfolded.
Communication
Additional difficulties include DSNOs' claims that they were not compensated for travel expenses incurred as a result of doing follow-up visits for contact tracing, which could lead to inaccurate data regarding transmission chains. SORMAS may have helped to alleviate it because it created transmission networks that the conventional system lacked but the need to communicate the feature of SORMAS to stakeholders is needed. Health systems need people and buy-in from people is essential for success of a system.