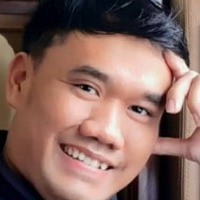 ABDILLAH FARKHAN
Participant
Interesting to explore multiple features of mobile health surveillance system like SORMAS for monitoring Monkeypox outbreaks in Nigeria. After scanning the article, I catch several attributes when the SORMAS had been being evaluated by Silenou et al.:
1. Timeliness of case reporting
2. Response time
3. Assurance
4. Functionality
Apart from the shortcomings of its credits, let me add two more potential attributes which can enrich the quality of surveillance evaluation:
1. Acceptability: the speed of data transfer, function, and confidence from the mHealth surveillance directly led to the user's acceptability. After system deployment, it is better for the author to evaluate user satisfaction, perception, experience, and barriers through interviews with district surveillance notification officers (DSNO). A qualitative method with snowball sampling can be carried out for interviewing selected DSNOs. If the authors acquire positive feedback, all gathered information is worthwhile to mainstream the importance of SORMAS for disease surveillance.
2. Portability: it is better to compare SORMAS with conventional surveillance according to the attributes of system architecture and hardware configuration. The author can conduct system and data review method to explore the strengths of this system. I believe that the gap between both systems is certainly huge, and this knowledge is beneficial to look at the possibility of whether SORMAS platform can be used elsewhere.