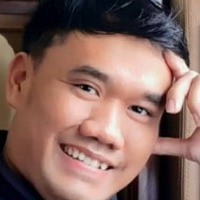 ABDILLAH FARKHAN
Participant
I classify the stages of outbreak investigation into 4 parts in which the information technology can play:
1. Verifying outbreaks: Various data analytics packages such as Ms. Excel, R software, and Phyton were invented and these would help analyze early warning surveillance data to situate the excess of normal expectancy of the case.
2. Describing severity and distribution: Playing with the power of dashboard, information technology is beneficial to visualize the outbreak's magnitude (using epi curve), severity, and distribution in order to determine how does the outbreak look like.
3. Testing hypothesis: To identify the source of transmission, spread trajectory, and risk factors, the investigator usually uses tools such as drone, GPS system, and web-based epidemic intelligence tools.
4. Delivering response and action: A smartwatch and smartphone are representing the Internet of Things (IoT) in a sedentary society and comes as a shortcut to help detect diseases and acquire health information.