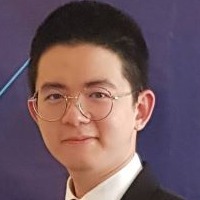 Kawin Wongthamarin
Participant
1. How can surveillance help to detect and control the disease?
•Surveillance helps to explain the current epidemiology of disease, changing trends and identifying new outbreaks. All of these are important information for planning to detect and prevent disease outbreaks.
2. Should we conduct active or passive surveillance or both for the disease, why?
•We should conduct both methods. We conduct active surveillance on people who come from high-risk countries and surveillance in areas where the index case has been found in order to limit the spread of monkeypox and urgently treat infected people.
3. Which method should be best to identify cases, why?
3.1 Cases in medical facilities VS community
•In not infected area, surveillance should be initiated from detecting cases in medical facilities first as it saves more resources, but after identifying an index case, we must go to the area to investigate people with mild symptoms or high-risk groups to prevent the spread in the community.
3.2 Sentinel VS population-based surveillance
•To answer this question. I think, we should weigh between the severity and contagiousness of monkeypox versus cost to surveillance. From my point of view, I think doing just sentinel surveillance is enough for this disease.
3.3 Case-based VS aggregated surveillance
•Emerging diseases should use the case-based method in order to collect detailed information and clearly identify the epidemic area.
3.4 Syndromic VS laboratory-confirmed surveillance
•Monkeypox disease has flu-like symptoms. This makes syndromic surveillance less sensitivity. If using this method, it would waste a lot of resources. So, I think I'll go with the laboratory-confirmed surveillance as my primary method until the situation changes.
4. What dissemination tools will you choose to disseminate monkeypox surveillance information? Why do you choose this/these tools?
•Ongoing, Real-Time Dissemination Tools are my selected method because, if the infrastructure is ready, adding a disease to surveillance is less time consuming and inexpensive. This will result in excellent tracking of the new emerging disease.