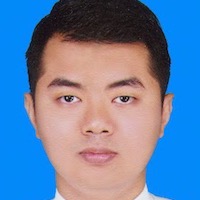 Zarni Lynn Kyaw
Participant
Although compare to other ASEAN countries, Myanmar contact tracing system is largely low tech and mixed results due to various systems being implemented in different regions of Myanmar. So, I would like to share the TraceTogether App that Singapore use during 2020 through 2022 which I have a chance to use when I was in Singapore last month and was very impressed with the roll out and the technology.
The primary objective is to rapidly identify those who may have come into direct contact with a person who has tested positive for COVID-19. Combined with SafeEntry, it reveals hotspots where the disease could spread among close associates.
In order to track down patients, the Ministry of Health (MOH) offers time-limited anonymous temporary IDs. When two users of the app pass one other in the street, the software utilizes the Bluetooth readings between devices over time to estimate the users' proximity to one another and the length of their contact.The phone will keep track of their location and how long they've been there for a total of 25 days. After a user has tested positive for an infection, the MOH will work with them to create a schedule of their whereabouts and interactions during the previous two weeks.
The app also boasts of a number of privacy-protecting measures, such as user ID rotations and little data storage. Despite initial resistance due to privacy fears, the app gained widespread usage in Singapore. Those who are a part of certain demographics or who are trying to gain access to restricted areas or events must now use the app.
This app is very useful to lower the impact of pandemic and Singapore and there are several peer-reviewed paper saying the use of digital technologies to strengthen pandemic management and future preparedness for COVID-19 and other infectious diseases is essential.