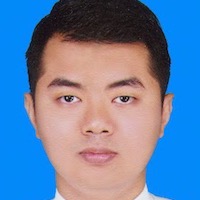 Zarni Lynn Kyaw
Participant
How can surveillance help to detect and control the disease?
Surveillance systems are helpful in detecting Monkeypox after an alert for a case about a suspected patient has been received by verifying the case, detecting groups which show the trend of transmission, and tracing the infection back to its source among the patient's neighbourhood and connections. When monkeypox is identifiable by the surveillance system, better care may be given to patients, and the high-risk population can be targeted to reduce the spread of the disease.
Should we conduct active or passive surveillance or both for the disease, why?
The early detection of Monkeypox requires a combination of active and passive methods. These can help determine if a public health hazard exists by revealing the presence or absence of certain diseases.
Which method should be best to identify cases, why?
1.Cases in medical facilities VS community
Depending on the individual, signs of monkeypox can vary from being mild enough to resolve on their own without medical intervention to being life-threatening. We have to conduct  the surveillance both in hospitals and in the general public.
2.Sentinel VS population-based surveillance
Given that the prevalence of monkeypox is negligible in Myanmar. Sentinel  surveillance is a viable option. We require a significant budget in order to implement the population-based surveillance.
3.Case-based VS aggregated surveillance
As an emerging illness, monkeypox necessitates ongoing case-based surveillance by the medical community. With this method, we can intervene rapidly to stop the spread of a disease.
4.Syndromic VS laboratory-confirmed surveillance
Both are necessary and can complement one another, but if I had to pick only one, it would be laboratory-confirmed surveillance. Once the a case is lab confirmed, we need to report it to WHO and conduct necessary public health measure to prevent an outbreak.
What dissemination tools will you choose to disseminate monkeypox surveillance information? Why do you choose this/these tools?
I will use Ongoing, Real-Time Dissemination Tools, because WHO regard this disease as a global health emergency and public involvement is needed. With tools like Program for Monitoring Emerging Diseases
(ProMED) we can consolidates and verifies reports from media, observers, and news and disseminates via email and website. It can be helpful to tackle monkeypox and prevent it from becoming an another pandemic.