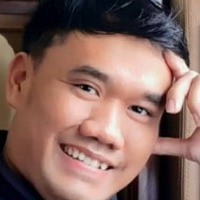 ABDILLAH FARKHAN
Participant
An example of surveillance technology that is being applied in my country is a mobile phone with specific purpose for contact tracing. With the great function of mobile app, it can be useful to support the Covid-19 epidemiological investigation and monitoring history of patients' closest physical contact.
How does it work? Seems pretty and simple. After the user installed the app into their device, they need to activate the Bluetooth button. The mobile app works with Personal Area Network (PAN) that enables anonymous information exchanges when two or more people come into contact less than 2 metres distance in a populous area. In case one of them has positive to Covid-19 for up to 14 days, all identified contacts will get an alert which notify they had been in close contact with someone with Covid-19. The alert will also advise them to get tested and quarantined.
For me, the app's performance is impressive to rapidly track all contacts of a confirmed case and know the spread of virus transmission. With the advancement of technology, mobile phone has ability to do as much as disease intelligence can do. Imagine that without its assistance, Covid-19 investigation is likely to be conducted manually which pushes health workers to find the contact in the field and take interview immediately.