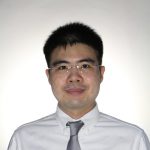 PREUT ASSAWAWORRARIT
Participant
I would like to introduce you to digital technology that has been implemented in some hospitals and should be generally implemented throughout Thailand. The technology of emergency calling for a emergency team, for instance, if there is a person experiencing sudden cardiac arrest.
Bystanders, the people who are close to the patient and see the event, can get a nearby automated external defibrillator (AED) which has been installed all over the hospital. Basic life support including high-quality chest compression and AED use can be performed by bystanders. Once the AED cabinet is opened, the emergency medical team (MET) is automatically activated. In addition, the cabinet is coded with its position in the hospital, therefore, the MET can know where the patient is. This leads advance life support (ALS) be able to perform as soon as possible.
Cardiac arrest is time-sensitive condition. If we can early recognition, performing high quality chest compression, and put the patient to ALS algorithm, the outcome will be better than delayed process.