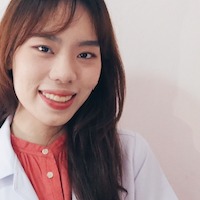 Kansiri Apinantanakul
Participant
I would like to share the example of iOS application for monitoring visit report writing for CRA.
This application has been used in my organization for a long time with constantly development and updates to suit user feedback.
The main factors that make system successful/failure are listed below:
Data: The system is widely used not only because it was implemented and mandatory application for all CRA, but also the quality of data generated. The quality of report generating is excellent. This system also interoperable with other system. Each report would be automatically transferred to electronic trial master file at sponsor end which reduced CRA workload.
Cost: I believed that cost of implementation is very high not only for application development, maintenance but the organization need to provide CRA the iPad with the keyboard to use this applicable. With is high cost, It would be the main concern of the project implementation. However, considering the quality the company get from organized monitoring visit report which could be easily tracked and 100% inspection readiness for both Thai and foreign health authority. It may considered as cost effective.
Operation: The technical support for this application is 24/7 hour available which considered the good contributing factor for the implementation
Design: The application UX/UI is user-friendly. All CRA who is tech savvy or not could easily learn to use it. This feature supported the implementation of the project.
People: I don't know much about the first time this project launch. However, in my organization we would assign the subject matter expert (SME) to accommodate the new user training and user question response. The greatly enhance the user acceptance.