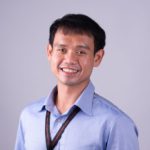 Lokachet Tanasugarn
Participant
Thanks for sharing your thoughts and giving us a jump-start on this discussion forum!
You are going in the right direction of integrating not only the natural history of the disease but also the current disease situation in Thailand to come up with the system! In addition, I would say that you can elaborate a bit more on the dissemination tools. With the rise of information technology, there are various channels that you could keep sending the real-time updates on monkeypox. One aspect of this issue is that different tools could help direct your message to audiences with varying interest in the situation or risk of contracting the disease.
Keep up the good work!!