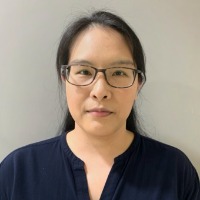 Tanyawat Saisongcroh
Participant
As a health information professional, who assigned duty and has authorized to check on patients EMR, we have to strictly follow the principle of ethical informatics of respect the subject, privacy and do no harm.
1.What should you do? Ignore the result and focus only on the relevant assigned duty on EMR
2.As a health information professional, can you tell your friend? Definitely not. This is a confidential data of the patient and he has the right to self-determination.
3.Can you interfere with other people or family issue? If the issue could be harmful to others, the answer might be yes but with condition, who and how. Who means the counselor or physician in charge and how is about counseling process. However, the patient himself has the right for the final decision with the result.
4.But should your friend not know about this because she might be at risk? Of course, she should know because she might be at risk but not from the third party. It's only patient himself to disclose this data.
5.How will you follow the fundamental principles about right to self-determination, doing good and doing no harm to others? We have to keep in mind and practice our professionalism with the highest standard of ethical issues
6.Isn't it your obligation and the right of subject to hold the information? It is the right of patient or subject to hold their personal information and we, as a health informatics professional should not disclose PHI or health data in violation of legal requirements and accepted local confidentially practices.