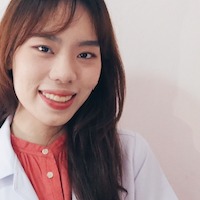 Kansiri Apinantanakul
Participant
I personally not quite experience in CDSS using since the worked in clinical research fields after graduation.
However, I would like to share one of my heath informatics project which I used to work with during start up process of the project. This may considered the closest CDSS for me.
This system is aimed the recommended the most relevant trade drug product available in drug store to the pharmacist and customer.
The rationale of using is based on indications, dosage form, generic name, strength.
The program would calculate the similarity score and create list of recommended products
The prototype one is quite work well. The recommendation is rationale and reasonable in both pharmacist and patient perspective.
Factor influencing implementation:
1) The user acceptance of the system: since the system would be available for both pharmacist and patient end. It's necessary to ensure that the recommendation is rationale and the user interface is easy to use.
2) The maintenance of the system: the system must be tested for several times in various drug indication to ensure generalizability. The developer and pharmacist team need to ensure that the system is easy to maintenances. For example, adding new products or deleting products.